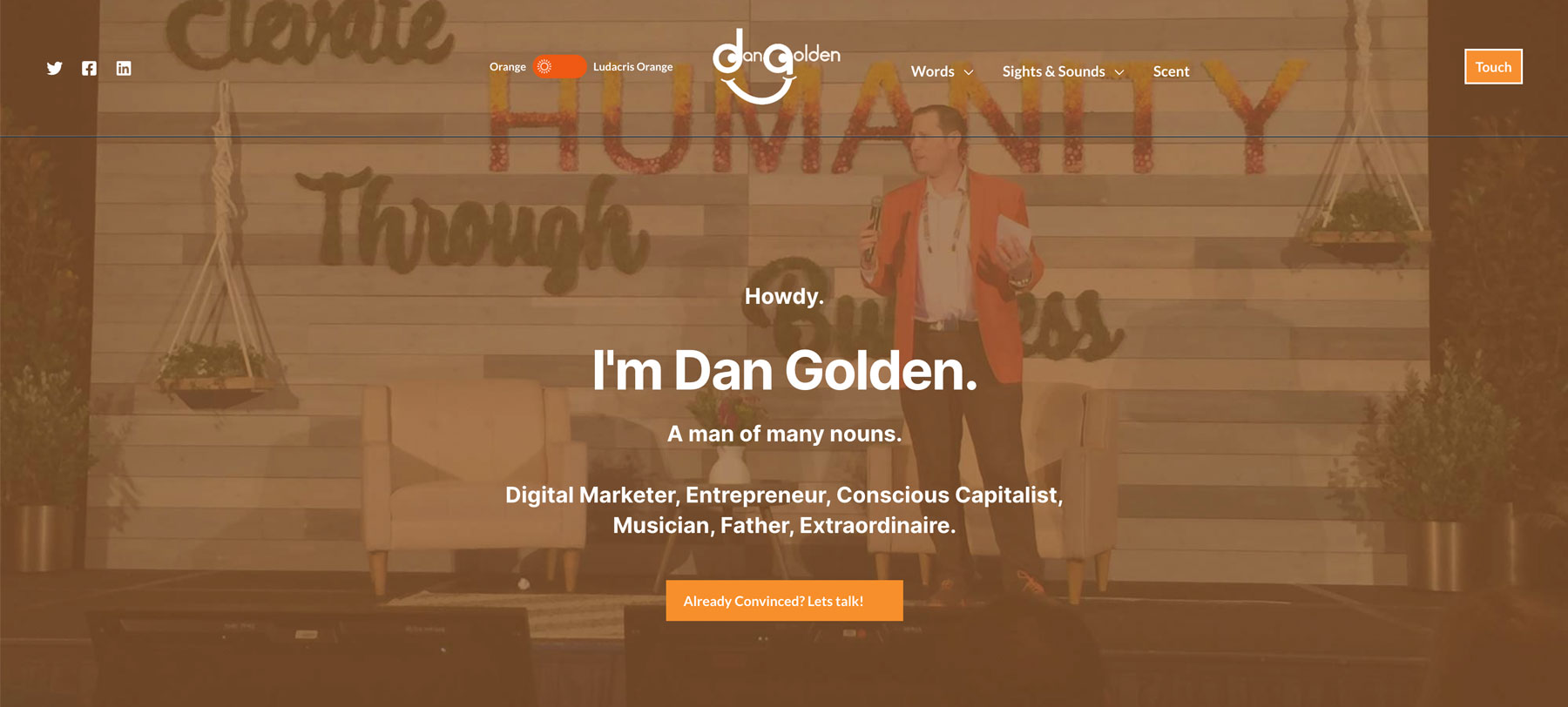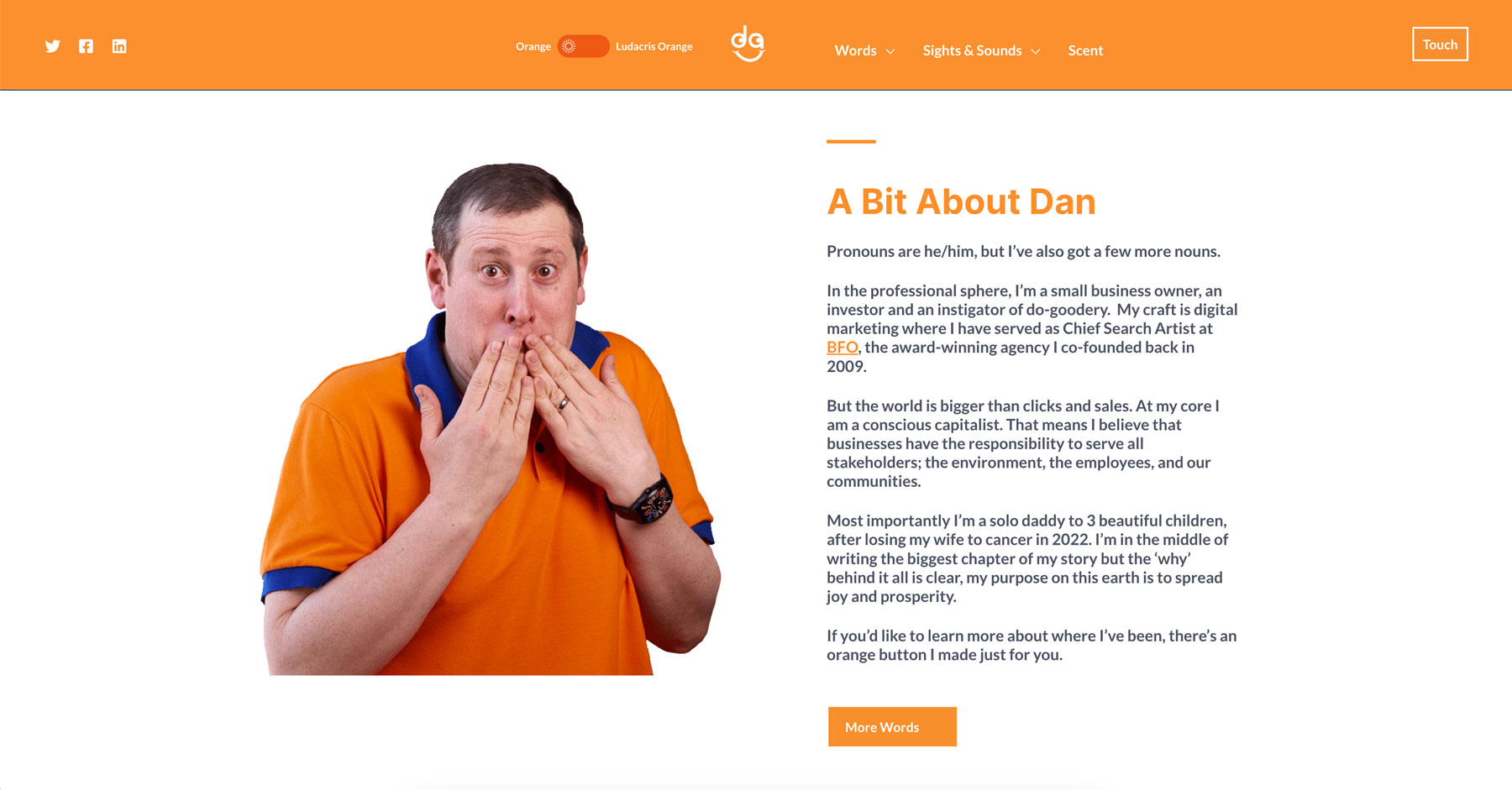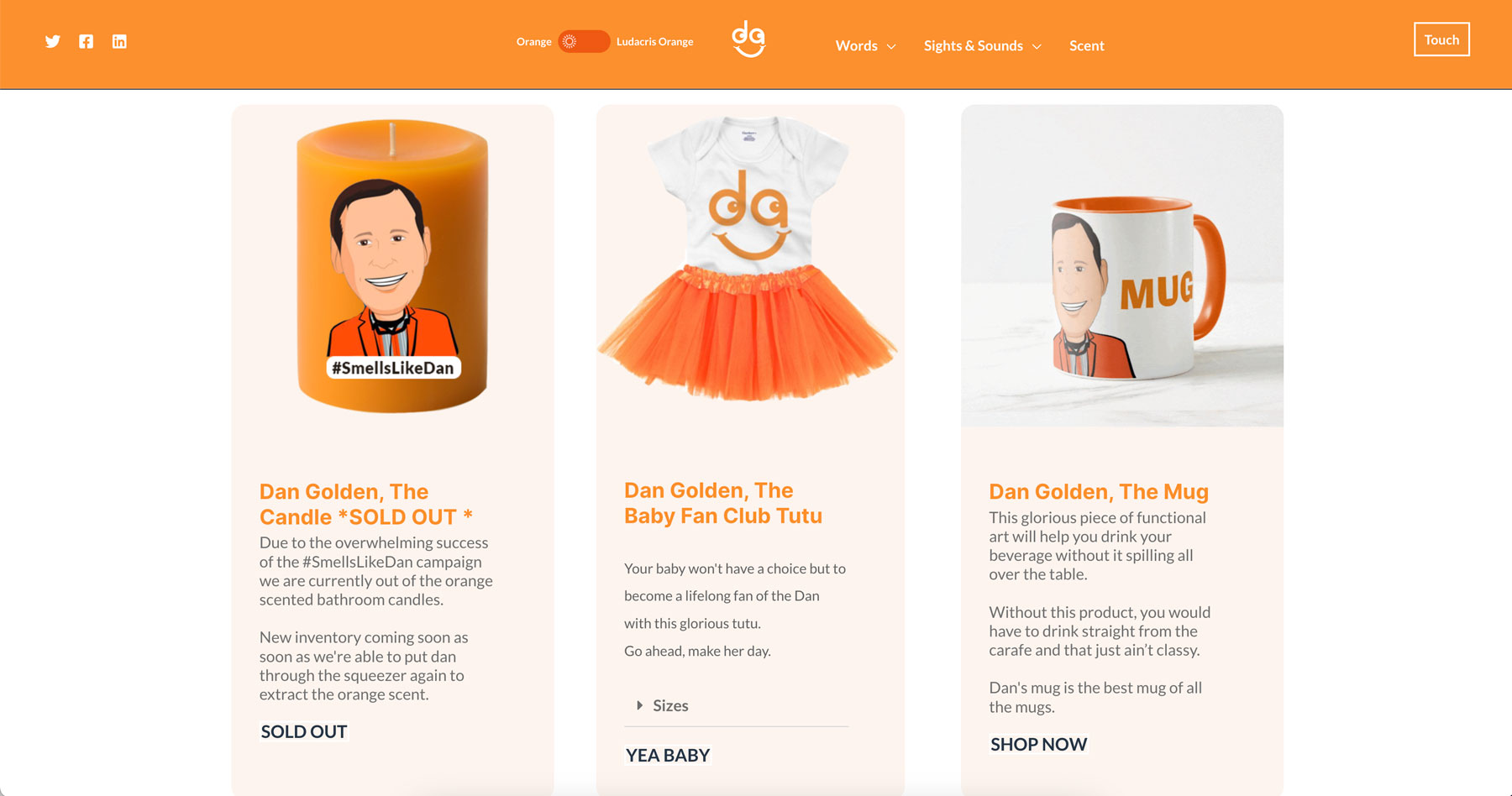 Dan Golden and I have been friends for nearly 20 years. Like all good long-time friendships, we met over adult kickball and PBR pounders in Chicago.
I was fortunate to help Dan build his new WordPress website as a hub for all of the wonderful work Dan does. He's founded several successful companies, speaks about Conscious Capitalism, contributes to all sorts of fantastic media outlets and, naturally, has spent time traveling with his jam band.
Dan wanted to show his personality with his new website. So we included some fun little pieces, like having him gasp and cover his mouth on hover. And a joke merch page that includes a Dan Golden branded sweatsuit and a Dandle to capture his scent.