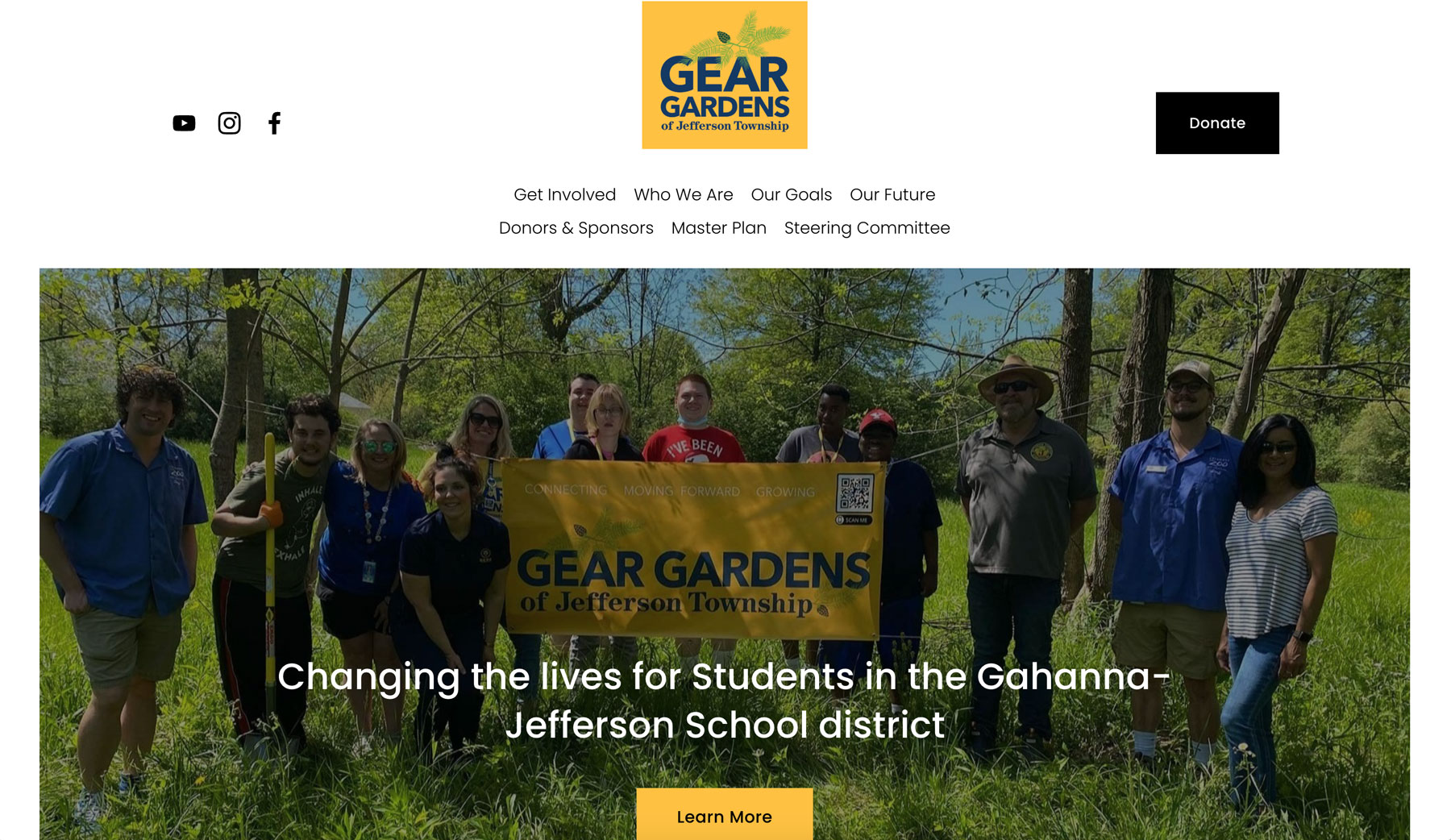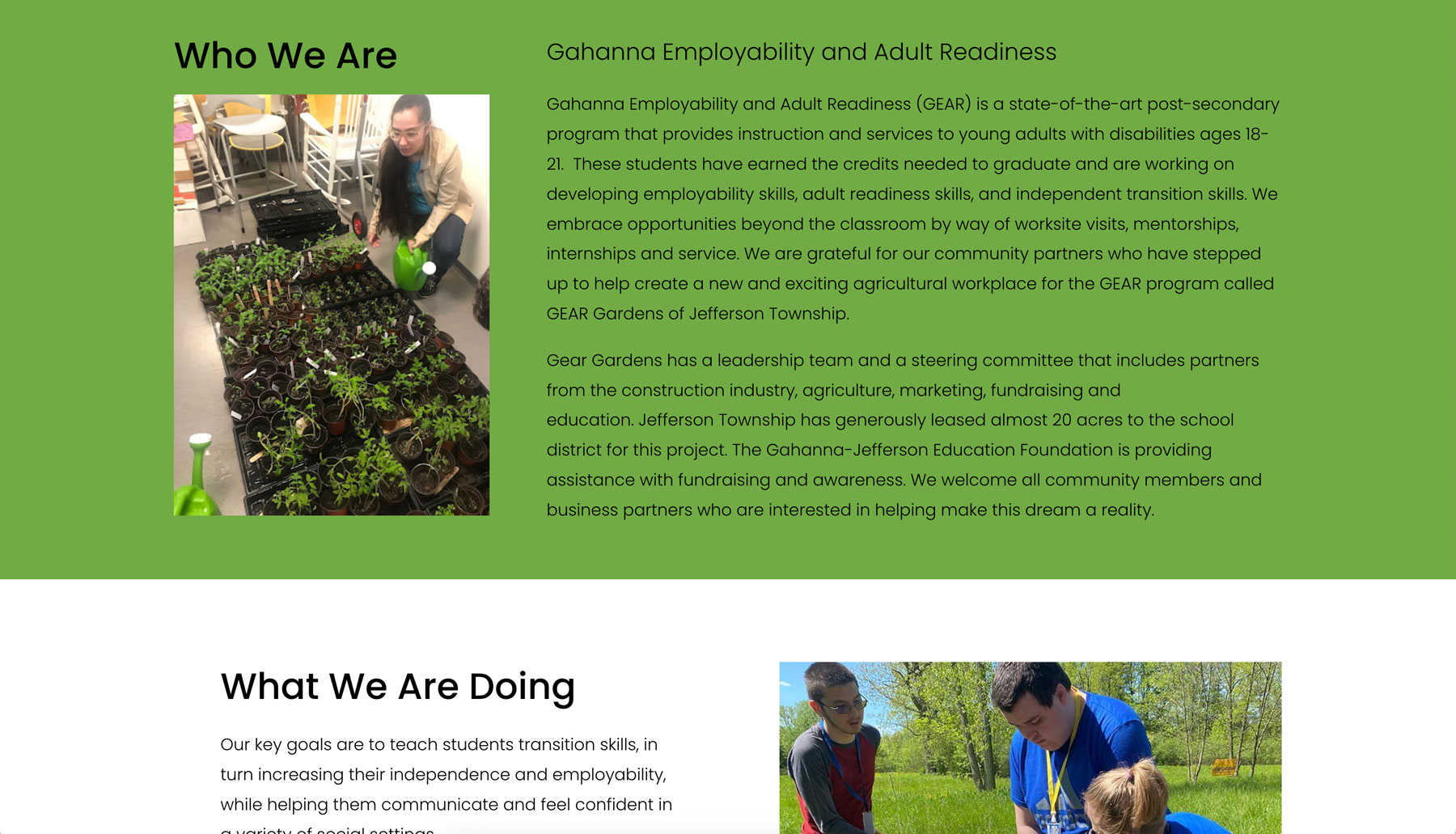 GEAR Gardens is a new post-secondary program in Gahanna, Ohio, and I am so proud to have helped this excellent organization with their Squarespace website.
As described on their website, Gahanna Employability and Adult Readiness (GEAR) is a state-of-the-art post-secondary program that provides instruction and services to young adults with disabilities ages 18-21.
GEAR is working to teach their students transition skills to help improve their independence and employability by gardening. I felt especially excited about GEAR and helping them with their website because a student-run business that focuses on gardening and understanding the earth around us is a big win for us all.