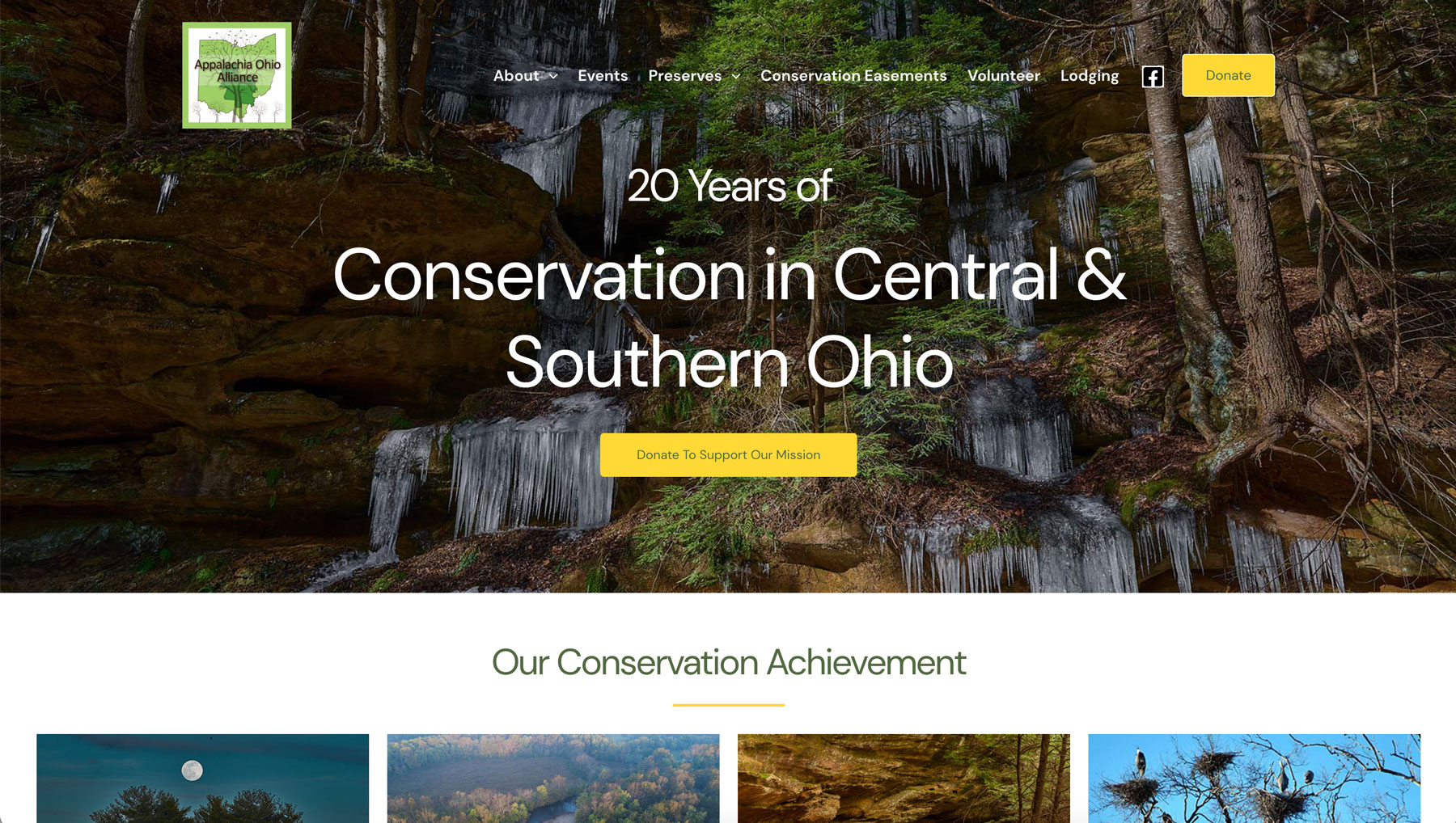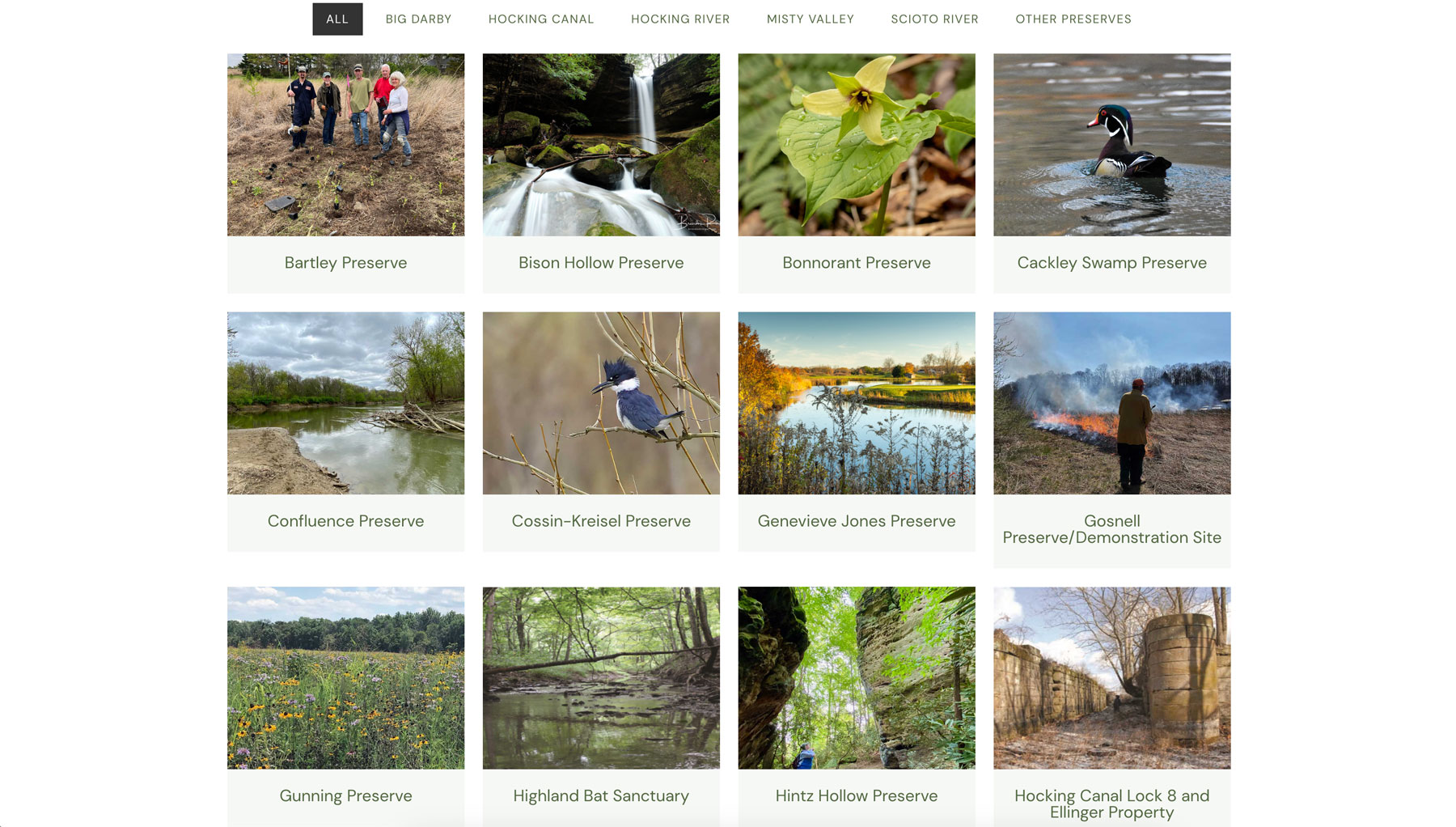 The Appalachia Ohio Alliance is a fantastic conservation organization working to save biodiversity and habitat on land throughout central and southern Ohio. This organization is a perfect example of a lot of my interests combining for one fantastic project.
We wanted to create a website that would be easy for board members to add to so they could showcase the amazing preserves the organization continues to acquire. I included a filterable gallery for each preserves page so that people could explore as much or as little of the properties that they'd like. A donation page was also a very important part of the newly launched WordPress website.
I'll continue to work with AOA to maintain their website, and I look forward to hopefully joining on one of their upcoming events as well.