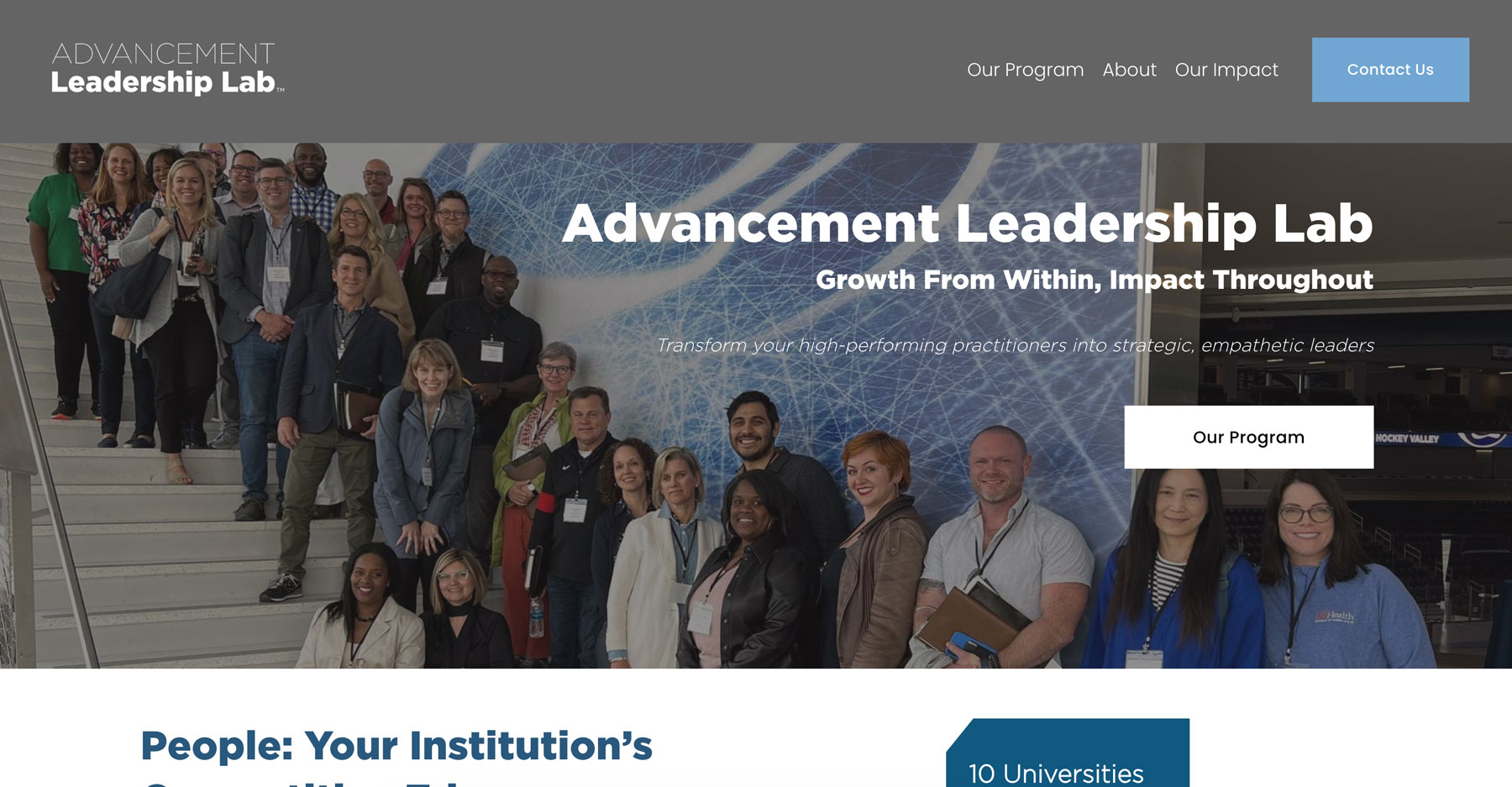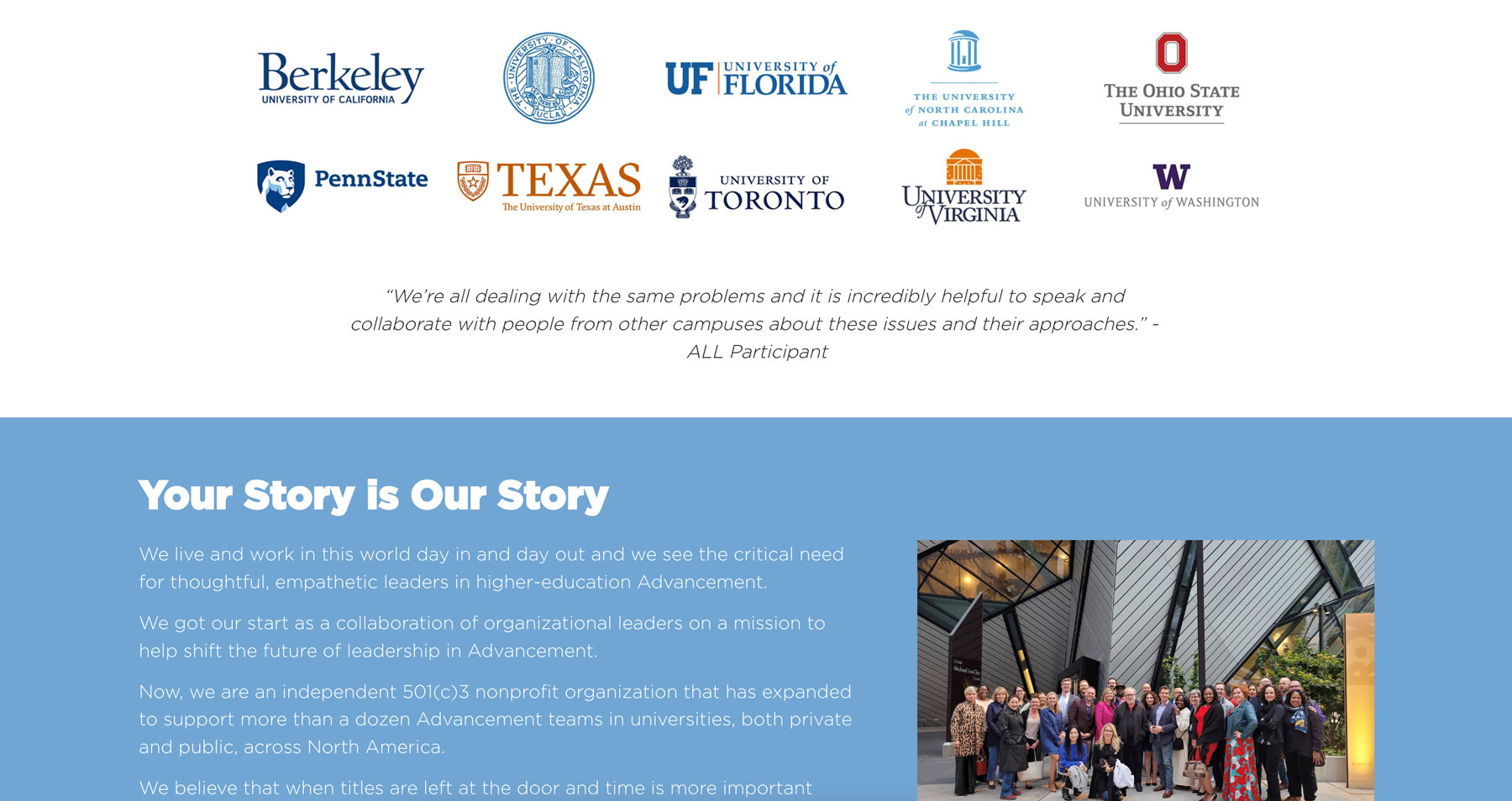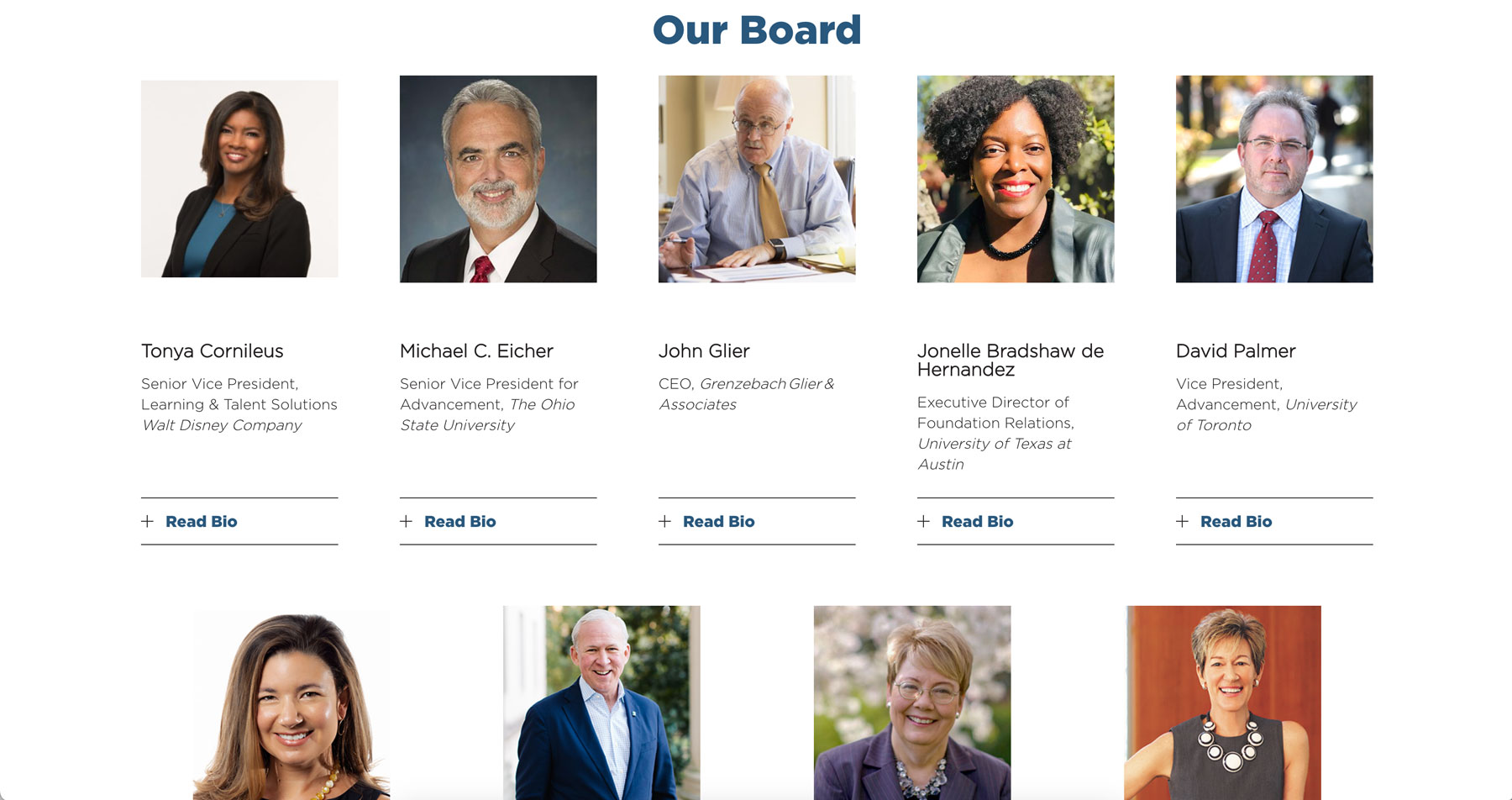 The Advancement Leadership Lab is a community of leaders that transforms leaders. They've been a true joy to work with over the past few years, and it's been great to help their website evolve along with them.
From ALL's website: Advancement Leadership Lab was established in 2018 as an experiential and community-based approach to leadership transformation through an investment in people, curriculum, and lifelong community.
We highlighted the 10 universities involved with ALL while being sure to also highlight the impressive list of board members who are helping drive Advancement Leadership Lab's growth.