02 Oct

5 steps to great social media for your small business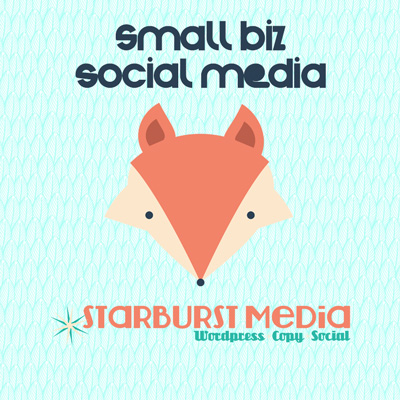 Social media is hard. At least, doing social media well for your small business is hard. Social media done well takes time, careful planning and daily listening and learning.
Here is a list of links and quick tips to help you get your small business social media strategy up and running.

The Platforms
Choose the platforms that are right for your business by finding out where your audience is. Here are a few of the most popular social media networks and some quick tips on how to use them for your small business.

Facebook
Twitter
Instagram
Google+/Google My Business (What's the difference between the two)
Yelp
The Tools
Choose the tools that make keeping up with your social media easier.
Facebook: Facebook pages manager app
Twitter: Twitter app, Hootsuite, Twitter lists
Instagram: Instagram app, Hootsuite, Repost app, Over
Google+
Yelp
Canva: a great tool to create graphics, posters and more, even if you have limited knowledge of graphic design
Creative Cloud: Subscription service for Photoshop, Illustrator and more allowing you to pay a low monthly rate for up-to-date Adobe programs
Dropbox/Google Drive: For image and file sharing and storage
Death to the Stock Photo, iStock, Shutterstock: Resources for great photos, illustrations, icons and more
http://bit.ly: For link shortening, sharing and tracking
Google Analytics: To track traffic to your website, see where your traffic is coming from and to measure which social media platforms and posts perform the best
The Plan
Choose the voice that personifies your brand, choose the frequency that works for your schedule, and put a plan in place
The Execution
A big part of your social media strategy will be listening, learning and having real conversations. Browse and engage, find new relevant followers, be social, always monitor and listen.
The Advice
Once you start, you can't stop. And be ready to evolve based upon what's working and what's not.
Be consistent
Quality over quantity
Always be learning
Don't always be selling
Keep it simple!
More Resources
Here are some websites I've found helpful throughout the years as well as some great links for everyone from beginners to experts.
Skillshare.com
Lynda.com
Marketing Profs
Small Business Social Media Plan
Templates for Social Media
The Optimal Social Media Length