10 Mar

New Name, Same Biz: Introducing Starburst Media

El-Be Social Marketing was a wonderful place for me to start my business; my nickname pre-marriage was LB, and it seemed like a safe name to start off this freelance adventure. I'm nearly four years into the world of daily WordPress, copy and social media work for clients all over the country, and I realized it was time to take a leap into a new identity.
I really don't have a lot of experience in logo design myself, so I decided to take a few classes on Skillshare (Learn the Ins and Outs of Illustrator and Logo Design: Let the Type Do the Talking) to dig deeper into Adobe Illustrator. And by dig deeper, I mean open the program for the first time in seven years.
I've been a little swamped with work the past few weeks, so it took me a while to actually finish both classes. I decided late February that it was time to change my brand, but I wasn't really sure what version 2 of my business should be. I walked around the house and realized that I definitely have a love for the styles from the '50s. This is evidenced in my vintage Royal typewriter, my starburst clock and mirror, and numerous other pieces throughout my 1954 Prairie style home.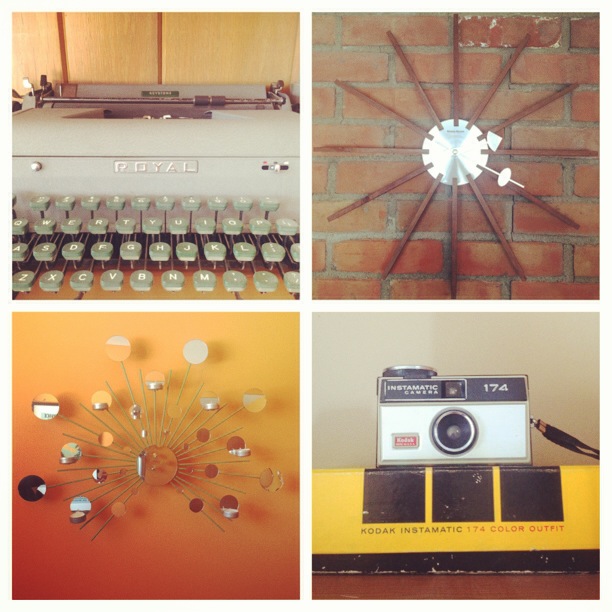 Fast forward a few weeks, and I still didn't have a name. But I'd learned the basics of Illustrator, and I knew that I generally wanted a bright, fun, '50s-inspired logo that showed the energy that I bring to my work. I knew I wanted to drop the "Social Marketing" and feature a simple tag of "WordPress, Copy, Social" since my focus is split evenly among the three. I envisioned peach, turquoise and cream for the logo and had an idea on the type of fonts, but I wasn't quite there yet. I needed a name that could bring the whole vision together.
Over the weekend as I was catching up on work, I had a burst of inspiration after walking past my starburst clock for the 50th or so time this week. Starburst Media. The logo came together quickly once I had the name, and I shot it over to my incredibly talented friend Aireen Arellano of Aerial Ardour; I very nervously waited for her feedback. She's a branding wizard and has been working with impressive companies nationwide on their logos for years, so her opinion mattered the world to me. Fortunately, she liked it! She offered a few suggestions, but that nod of approval meant all systems go as far as I was concerned.
I searched the Secretary of State's website to make sure another Starburst Media didn't exist in Ohio (woohoo!) and contacted my lawyer to make sure he thought it was safe to move forward with an LLC (he did–double woohoo!).
So the ball was rolling, I was seven coffees deep, and I felt pretty confident that I had my new brand.
Introducing Starburst Media: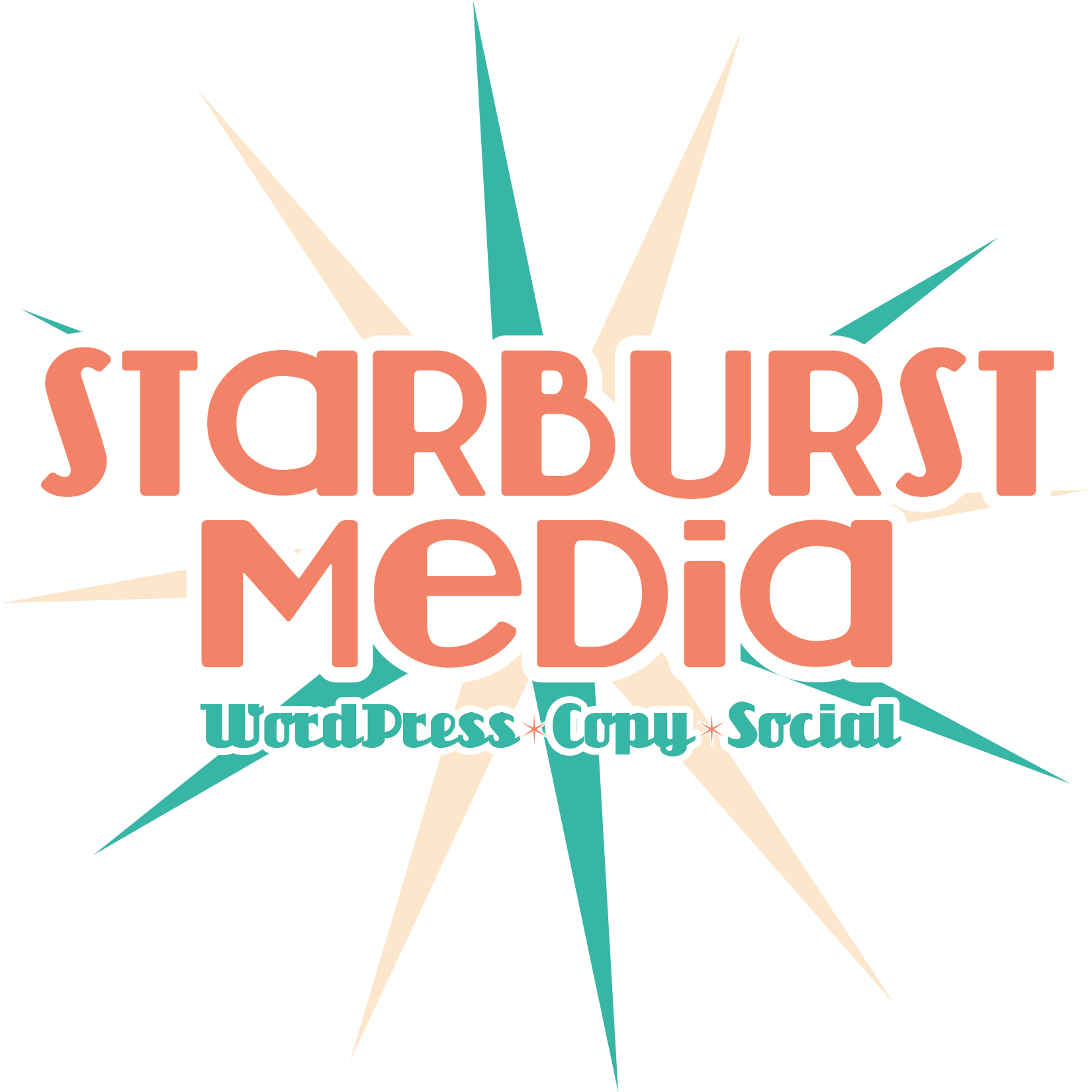 I've updated my information online, changed over my website (LauraOldham.com and El-Be.com now point to Starburstcolumbus.com), and am working on finalizing my LLC and new business cards. I will always love where I began with El-Be, but I'm excited about this next chapter. While my business is still the same, I have a ton of confidence in this bright, colorful new logo and where it will take me. (And you, my clients!)
Thank you for reading, and thank you to all for the positive comments and encouragement in taking this step. Here's to springing forward in 2014!