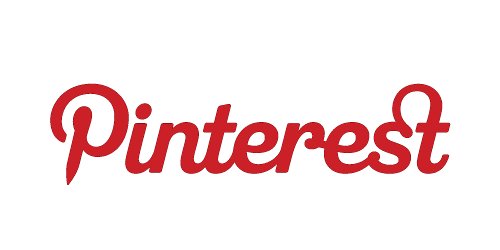 11 Jan

Pinterest for Brands

For about the last seven months I've been obsessed with Pinterest, but almost entirely for personal use. (Go ahead, see what I'm into.) While I've added a Pin It button to a few clients' websites, I've struggled with the idea of creating an actual brand profile, though, due to the concern of going against Pinterest's best practices. It's a wonderful, pure site that allows me and millions of others to find and share recipes, useful suggestions for around the house, design tips and many other ways to make life more colorful; the idea of exploiting that purity bothered me. But this week several news outlets have been focusing on ways for brands to use Pinterest within the company's best practices, and most notably Mashable has had some great tips on how to do so in the right way. So, game on.

Pinterest in its purest sense is an idea board where you can see beautiful images from both strangers and friends. Mashable has focused on brands using Pinterest properly over the last three days pretty heavily, so I wanted to share these posts with my clients. While this is not a social network that will help clients such as a law firm or a lumber yard (the finest wooden planks for your crafting needs!), this is an ideal platform for photographers, cookbook authors, some restaurants and definitely for wedding and event planners. (Fortunately I have clients in all of those categories.)

As stated in one of these Mashable articles, here are some of Pinterest's best practices as they apply to brands:
Pinning from various sources rather than one specific site.
Repinning from within the site to engage with others – repinning is one of the most social activities on Pinterest and it's how any user really builds his/her network of followers.
Creating at least a few boards that cover a broad range of interests, rather than maintaining a single board devoted to one topic.
So, like with most social media platforms, don't simply talk about yourself; share what's interesting to you and your clients, and you're within the best practices. I can imagine that this will grow more and more both from a personal and a business standpoint over the next few months, and I'm excited to dive in with a few of my clients over the next few weeks.
For your reference, here are a few articles from Mashable discussing brands on Pinterest:
http://mashable.com/2012/01/09/the-top-brands-on-pinterest/
https://mashable.com/2012/01/10/pinterest-business-consumer-engagement/
Here's another article from American Express' Open Forum:
http://www.openforum.com/articles/pinterest-for-brands-5-hot-tips
While I'm still a little leery about the idea of running contests and super blatantly promoting a brand, I love the idea of promoting a lifestyle. I just hope that brands don't go too nuts with Pinterest and ruin what is in my mind so pure (and the reason for half of the decorations in my house).